Renting to Home Ownership: Shanika's Story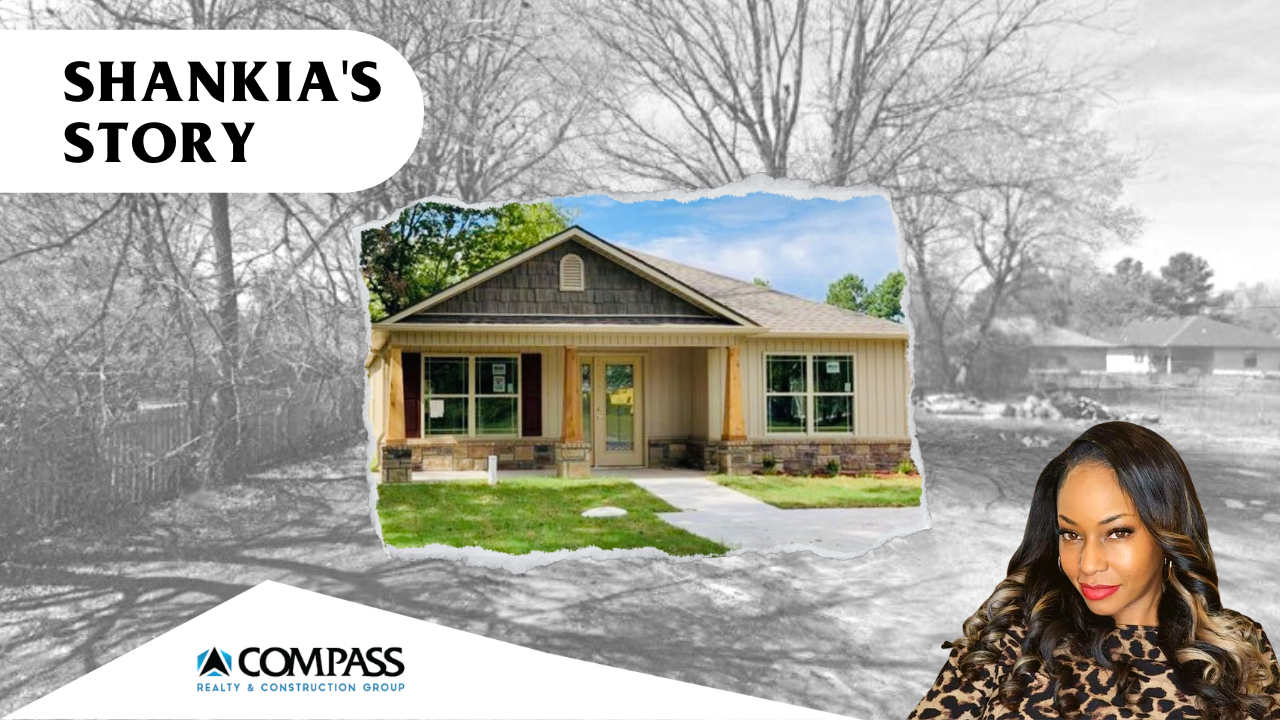 Owning your own home is getting harder than ever. When it came to housing, Shanika Royal thought she would be renting forever. It wasn't until she met with an agent at Compass Realty, that she found hope. Here's Shanika's story on her journey from renting to home ownership.
"I never dreamed of owning my own home. As a matter of fact, I was afraid to even investigate…." However, Shanika's daughter eventually persuaded her to look for a home. She was insistent that she "wanted a house," Shanika said. So, for her daughter's sake, she decided to try her luck. 
Making Contact
After originally inquiring with Fort Smith HUD about housing, she was directed to contact Paul McCollom with Compass Realty and Construction Group. As a non-profit real estate company, Compass RCG is dedicated to helping families find affordable housing. 
Getting Qualified
To her surprise, the answer Paul gave wasn't just a "yes" or "no". He gave her information on how to become ready to buy a house. He sent Shanika to the Crawford Sebastian Community Development Council. They helped her realize that she wasn't too far from her goal–in fact, she was only four points away from her credit score eligibility. 
"I did everything they told me to do," Shanika said. She even completed the First-Time Homebuyers class, which was another requirement under the program with Compass. With the right tools and information, Shanika met the goals and ended up qualifying for a home loan with a trusted bank. 
Time to Purchase
When it came time to shop for her home, Shanika qualified for one of the new builds with Compass Realty and Construction. Not only would her home be brand new, but she was able to pick out every detail to her preference. From countertops to flooring, to the color of the walls and exterior finishes, every design detail was customized to her style. 
Shanika said, all in all "it probably took about a year from the time they started building and the time they did all the paperwork because there's a lot of paperwork involved with the bank." But her hard work paid off. She officially moved into her new home in November of 2019, right before Thanksgiving. 
Winning
When asked about her experience with Compass, she said that she recommends working with Compass to all her family and friends. "I have even made a Facebook post telling people that I want to see everybody win and that I would give them more information if they were interested." 
Compass Realty & Construction agrees with Shanika: we want to see everyone win. There's enough life and land in Fort Smith ready to build the future on. We're here to guide you home.
Learn more about how to apply for homeownership with Compass Realty and Construction here.